Summer sizzling favorite grilling recipes. These easy grill recipes are sure to kick up your summer outdoor cooking game. Picks for Summer 2019.
Cajun Shrimp Foil Packets/Basket Fixen Dinner
Make Cajun Shrimp foil/stainless steel basket "fixen" dinner. Use corn on the cob, shrimp, spicy sausage and potatoes with chosen spices along with butter and onions. Nice in the summertime because they don't heat up the house and no mess in the inside kitchen. Use foil or a stainless steel basket, for those trying to avoid aluminum foil. Aluminum exposure may be linked particularly to damage to brain cells resulting in memory loss.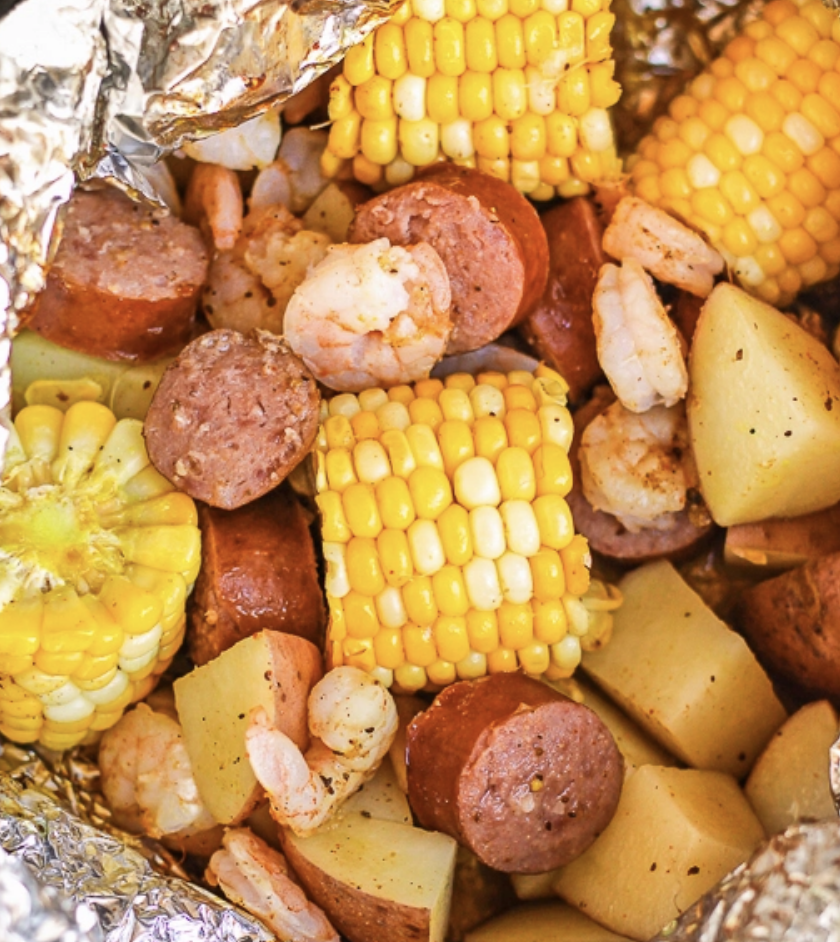 Grilled salmon with brown sugar & cumin
Simple and tasty, even the pickest fish eaters will love it. It's simply soy sauce and brown sugar marinade, with hints of lemon and garlic, are the perfect salty-sweet complement to rich salmon fillets. Ingredients; 1.5 lbs of salmon, 1/3 c. soy sauce, 1/3 c. brown sugar, garlic salt or minced garlic cloves, vegetable oil 1/4 c., a few shakes of salt & ground peppercorns, few shakes of cumin, few shakes of ground mustard, 1/3 c. of water. Amounts can vary, remember to make meat stays moist through the process.
1. Season salmon fillets with lemon, pepper, garlic powder/or fresh garlic cloves; minced, salt, cumin and ground mustard. Go light on the lemon, you can always add later.
2. In a small bowl, stir together soy sauce, brown sugar, water, and vegetable oil until sugar is dissolved. Place fish in a large resealable plastic bag with the soy sauce mixture, seal, and turn to coat. Add more brown sugar as needed,(sometimes I add about 1 tablespoon of flour with mix). Refrigerate for at least 2 hours.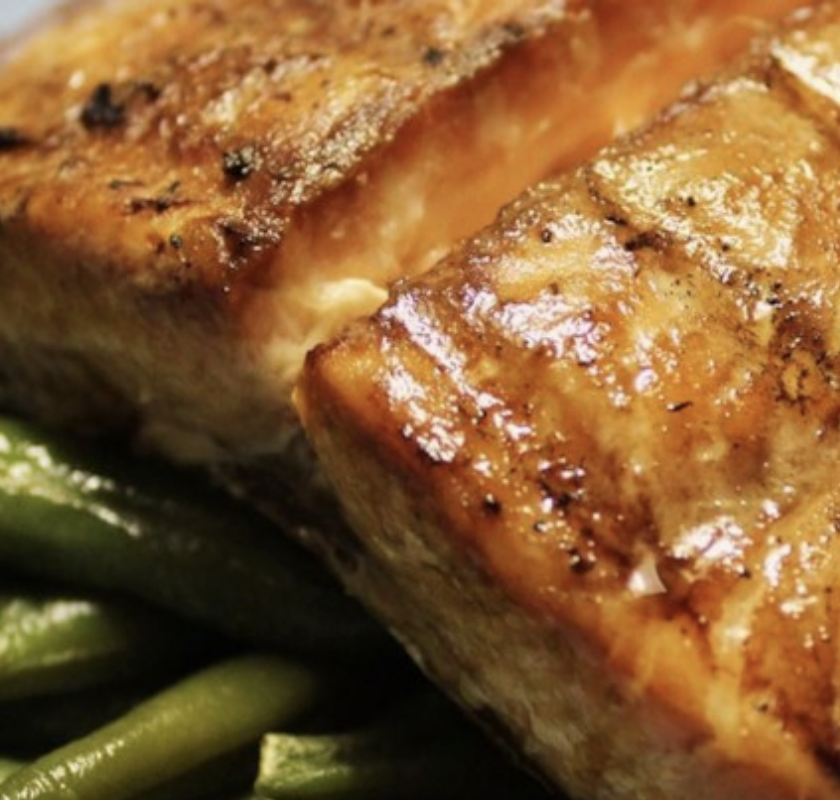 3. Preheat grill for medium heat.
4. Lightly oil grill grate. Place salmon on the preheated grill, and discard marinade. Cook salmon for 6 to 8 minutes per side, or until the fish flakes easily with a fork.
Surely you'll perfect this simple recipe after the first try and you're guests will be impressed.
Marinated Grilled Steaks
If you're wanting a delicious restaurant-style marinated grilled sirloin steak recipe, you will love this one. This marinade adds flavor and tenderness to lean top sirloin.
For ingredients: 1/2 c. balsamic vinegar, 1/4 light soy sauce
2 tablespoon minced garlic cloves, 2 tablespoons honey
1 1/2 tablespoons oil, (use olive oil if preferred) ,
1 teaspoon ground peppercorn, 1 teaspoon Worcestershire sauce
1/2 c. minced or finely chopped onions
1/4 teaspoon salt,(if preferred), 1 pinch cyanine pepper
4 top sirloin steaks, (approx 5 oz. each)
Instructions:
Step 1, In an 8-cup measure, whisk together balsamic vinegar, soy sauce, garlic, honey, olive oil, pepper, Worcestershire, onion, salt (if desired), and cayenne.
Step 2 Place steaks in a shallow glass dish and cover with the marinade. Turn to coat both sides well. Cover and marinate in the refrigerator for up to two days.
Step 3 Preheat grill to medium-high heat. Lightly coat the grill grate with canola cooking spray or oil. Add steaks and grill 5-7 minutes per side, depending on the thickness of the steak and the desired doneness. Throw away any leftover marinade (because it has raw meat juices in it).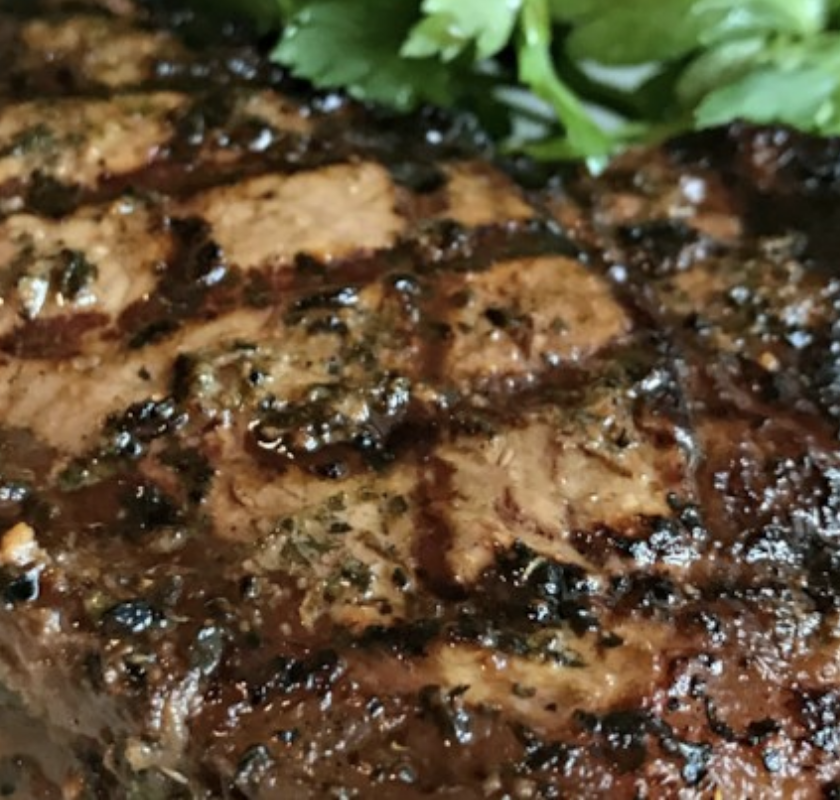 Huli Huli Grilled Chicken
The full of flavor easy chicken marinade recipe for grilling. A short list of ingredients for a large taste!
Ingrediance: 4 pounds boneless skinless chicken thighs, chicken breasts also work, 1 c. unsweetened pineapple juice, 1/2 c. soy sauce, 1/2 c. brown sugar, 1/3 c. ketchup, 1/4 c. chicken broth, 2 teaspoons fresh ginger root, grated. Next 1 1/2 teaspoons minced garlic, green onions, sliced for garnish,
In a medium sized bowl, whisk together pineapple juice, soy sauce, brown sugar, ketchup, chicken broth, ginger and garlic. Reserve 1 cup sauce for basting. Add the chicken thighs and sauce to a ziplock bag and marinate at least 3 hours or overnight.
Grill chicken, covered, over medium heat for 6-8 minutes on each side or until no longer pink. Baste occasionally with reserved marinade during the last 5 minutes. Garnish with green onions if desired