This year with all the extra rain comes along extra bugs. Tips to lessen the insects while you're trying to enjoy relaxing in your backyard.
When you mulch your bushes and trees, careful on the amount of mulch. Too much mulch will make it a breeding ground for insects.
Mosquitos may have a tough sting, but they're wimps when it comes to standing up to a breeze. Patio fans can keep your outdoor entertaining space free from mosquitoes (and other little flyers) with the flip of a switch.

Work on your yard to keep it tidy, with mowing and bushes.

Keep gutters and downspouts cleaned out, this is another hidden area insects breed.
Any standing water in your backyard, be sure to treat it, keeping in mind of pets and children.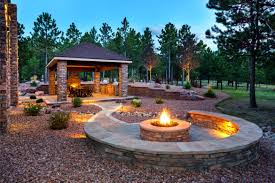 Here is another article to keep your yard bug free, or less bug free. … https://www.houselogic.com/by-room/yard-patio/how-to-keep-buys-away-from-patio/