Per Dave Ramsey…..Nationally….whether you're selling, buying or staying put, here are the 2019 real estate trends you need to know!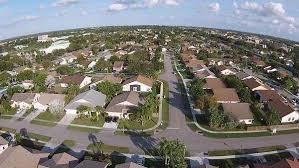 Okay, 2018 was quite the tease in the housing market. The year started out hot, only to taper off halfway through. But plenty of Americans still traded their For Sale signs for Sold ones, and they'll usher in the new year from the comfort of their new homes. So will 2019 bring more of the same results? How will the housing market shake out in the current economic climate?
Real Estate Trend #1, Home Prices Rising Slowly with less offer, (Again this information is nationally)
Unless you've been living under a rock, you've heard that during the course of 2017 and early 2018, home prices made a giant 10% jump. Wow! This year, however, may be a different story. Home prices are estimated to rise in 2019, but at a much slower pace, and the number of homes for sale is expected to increase by a mere 1%.(1)
What's the reason? Well, part of the slowdown is due to increased mortgage interest rates and another part is because of overall economic uncertainty. That combination is enough to discourage many buyers who are on the fence about purchasing a home.
But there are still eager buyers in the market, and many of them are looking for newly built homes. In fact, new home construction is projected to increase by 8% in 2019.(2) That's the goodnews. Here's the bad news: There just aren't enough new homes to go around in some areas. Plus, construction companies also don't have the manpower to keep up with demand.
What's the bottom line? Expect the new construction that is available to go for a higher price.
to read more, visit https://www.daveramsey.com/blog/real-estate-trends
Real Estate Trend #2, Mortgage Interest Rates on Rise.
Call it the seven-year itch. Mortgage interest rates are on the rise after years of being at a standstill. Interest rates are projected to increase to an average of 5% for a 30-year mortgage and 4.4% for a 15-year mortgage (the only type of mortgage we recommend).(3)
It's been seven years since mortgage rates were this high. But despite grumblings, that doesn't mean the economy is in trouble. It actually means the opposite! To help stabilize the strong economy and rising inflation during the past few years, the Federal Reserve increased short-term interest rates. It's somewhat natural to see a trickle-down effect to the bank level like what we're seeing now with mortgage interest rates.
to read more visit,https://www.daveramsey.com/blog/real-estate-trends